"Passwords, passwords, passwords…" algo que vamos a tener que hacer frente a una de nuestras molestias comunes durante algún tiempo por venir. Su mal necesario, proporciona otra capa de protección para su banco, sus compras en Internet, su software y, por supuesto, su sistema operativo. Tenemos tantos "Passwords" en estos días, que es difícil muchas veces recordar las mismas y cada vez tiene que ser mas complejas para registrarnos en algunas paginas o aplicaciones.
Aquí voy a hablar de una aplicación bien básica y sencilla que nos permite cambiar el password de nuestro "Windows" en caso de que lo olvidemos o si eres técnico de computadoras esta es una utilidad que vas a querer tener.
La misma se llama "Offline NT Password Editor", este es un disco bien rápido que utiliza el terminal de Linux para cambiar el password.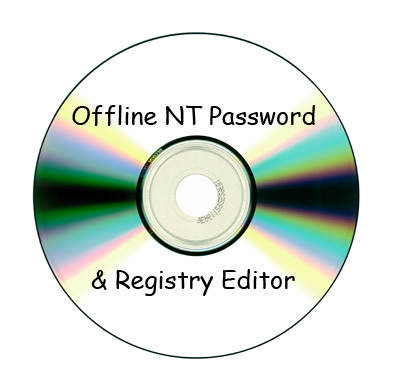 Esta herramienta es compatible con  Windows NT 3.51, NT 4 , Windows 2000 , Windows XP (SP2 and SP3), Windows Server 2003, Windows Vista 32 and 64 bit, Window 7 (Todas las versiones) y Windows Server 2008
Bajamos el ISO (Disco Booteable/ Live CD)
Quemamos el disco a un CD (Puedes usar ImgBurn)
Coloca el CD en tu PC y bootea el BIOS que corra el "CD-Rom"
Típicamente el CD arranca solo sin necesidad de cambiar nada en el BIOS.
Seleciona tu Sistema Operativo Windows
Luego seleccionas "windows\system32\config" como tu directorio.
Selecciona "Password Reset".
Recomiendo que selecciones "Blank Password"para que asi lo asigne en blanco.
Una vez ponga el password en blanco solo presionas la "Q" en tu teclado que es Quit para que así guarde los cambios en el Registry.
La manera mas fácil de poder cambiar el password de tu maquina sin la necesidad de formatear y perder tus datos. Tienes otra manera, compártela con nosotros.
Ultimos 10 Temas Por Ernesto